About Me
---
I'm  Kazi Shahin, lives in Dhaka, Bangladesh. I'm a young IT researcher and founder- Chairman of BluBird Interactive Ltd. I have completed my BSc in Computer Science & Engineering from  Daffodil International University. I am also a coder and software engineer who specialize in creating dynamic Web Application and custom business solution. I have been in the field for nearly 5 years, and have loved every minute of it. I am an entrepreneur, software Engineer, and overall thinker.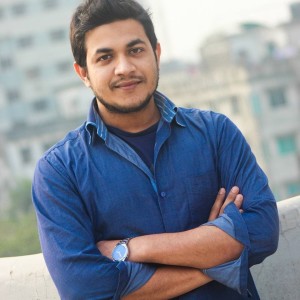 I have several years of professional software development experience along Requirement Analysis, software architecture define, API development, Following Agile Process  and custom business solution for local business to large companies. I specialize in building dynamic web Application by PHP, PHP framework (CodeIgniter, Laravel), Relational Databse (MySQL), RESTful API, Node.js  and CMS as WordPress. My aim is to make BluBird Interactive the top IT company in Bangladesh and at the same time training the young Bangladeshi individuals so that they can thrive in this industry. I believe in following dreams. I have been cherishing a dream of becoming an IT entrepreneur since I stepped into the university campus and it really feels good to see myself very close to that dream I once dreamt. I love to join in seminars, workshops & any kind of program that might develop my skill and insight. My area of expertise are:
Software development
Web Application
Custom Business Solution
API Development (RESTful API)
Requirement Analysis and Software Architecture
CMS (WordPress)
Relational Database Design
Agile Software Development
Feel free to contact me and keep my name in your prayer.